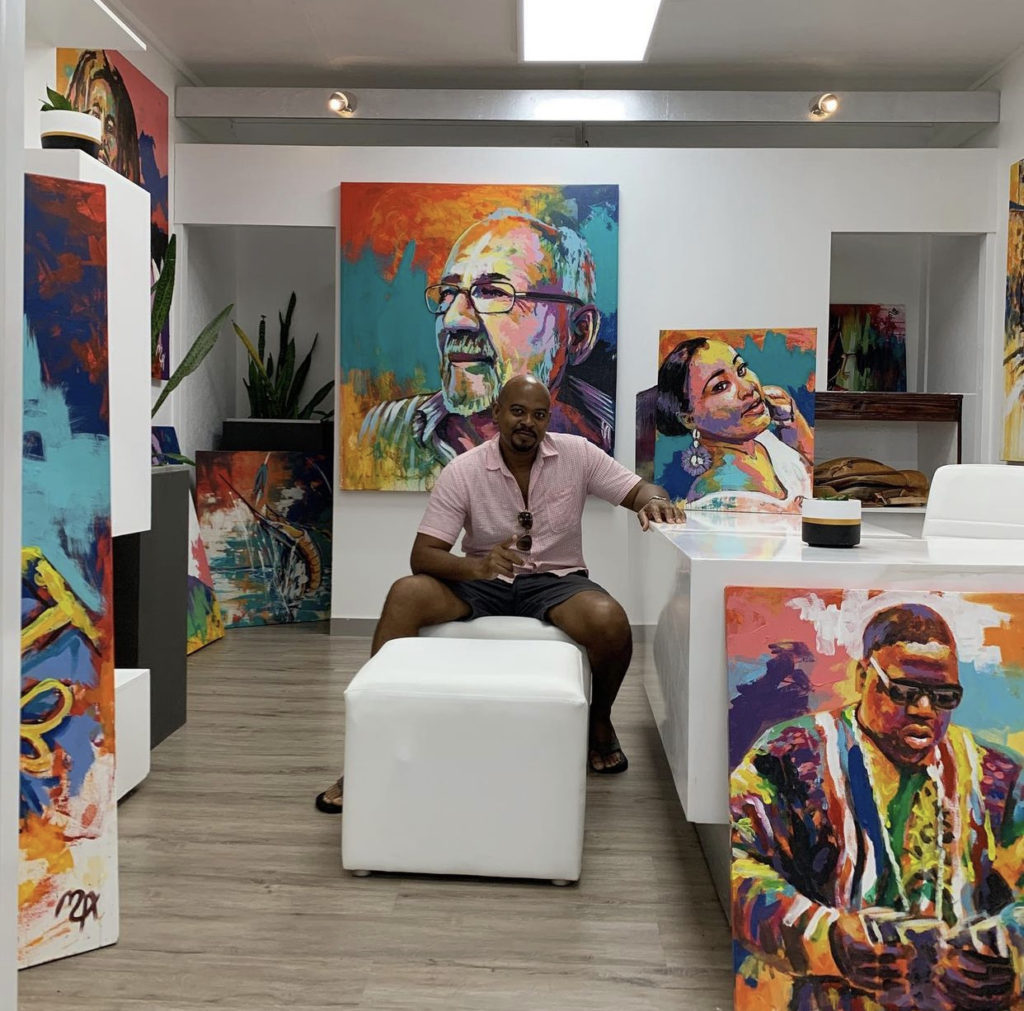 Calvert Jones is an entrepreneur and self-taught Visual artist. His professional career spans photography, videography, graphic design, interior design, and fine art.  He also serves as a Director of Invest SVG and an Advisor to the Minister of Tourism, Culture & Sustainable Development on the Metaverse and Digital Platforms.
Calvert is the son of Sandra and Sidney Jones. He grew up in the rural village of Cedars, St. Vincent and the Grenadines, this meant a forty-minute daily commute to capital Kingstown for school. These trips cemented in his mind the imagery necessary to stimulate his creative potential. He sold his first piece of artwork at the age of twelve.
For a few years Calvert navigated traditional careers but threw in the towel in May 2010. It was a bold risky move leaving his last full-time, lucrative position as the Regional Operations Manager for telecoms company, Karib Cable, having to change island residences with solid, secure compensation.
After giving up his job, he became immediately involved in branding. This expanded his understanding of color psychology, and the way colors affect and convey moods. This gave birth to Tropical Realism. This Art Style can be described as a synergy of Impressionism, Realism, Cubism and Pop Art and is nostalgically traditional Caribbean, consisting of captivating landscapes, cultural activities, fauna, and flora.   This Art he describes as "Nostaglically Caribbean" as it embodies the essence of our Tropical Paradise, the vibe, passion, colors and lifestyle we enjoy.
Calvert is passionate about charitable, environmental, health, food security and social justice issues. He hopes to use his art and canvas to influence society culturally, educationally and bring together aspects of hospitality, lifestyle, food and drink and conservation. He hopes to show other creatives how the industry can really make a difference. You can expect documentary series, feature films as expansions from his artwork.
His optimism and appreciation for all life has to offer is his fuel.